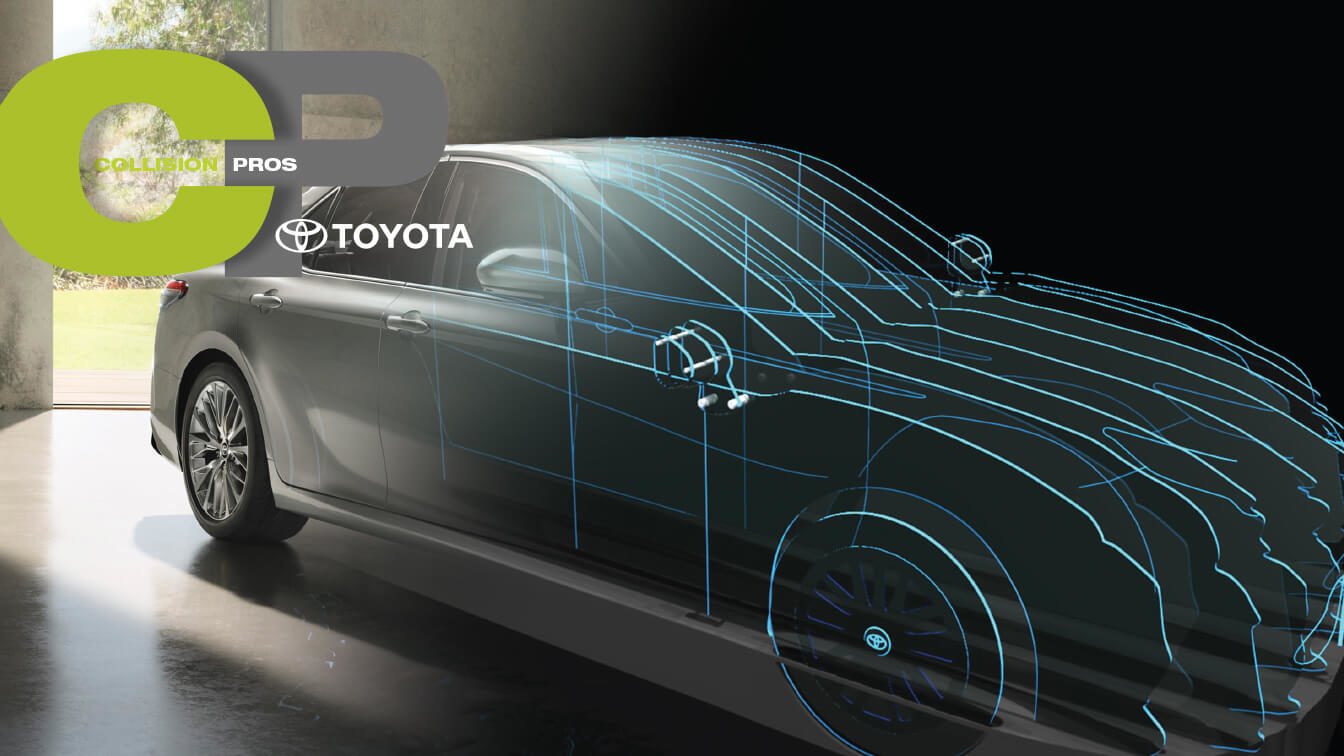 Collision Pros Magazine
2017 | ISSUE 3
New Radiators and Condensers
Repair shops nationwide are touting the benefits of Toyota's new Genuine Radiator and Condenser Product line: Now they can ensure their repairs meet Toyota's standards for fit, function and reliability at "better than aftermarket" prices!
Heat Management
Proven welding techniques to minimize heat-affect. A quick review of proper butt-welding and plug-welding heat management techniques will keep best practices top of mind.
Blue Printing the Future
The Lexus Repair Planning Process represents the future and your opportunity to help establish industry leadership in collision repair.
The All-New 2018 Camry
The eighth-generation Camry has been totally transformed to deliver more excitement, performance and style.
Blind Spot Monitor Sensor
It is critical that the rear Blind Spot Monitor Sensor (BSMS) is properly oriented after a repair. Here we provide the steps to properly repair the BSMS.