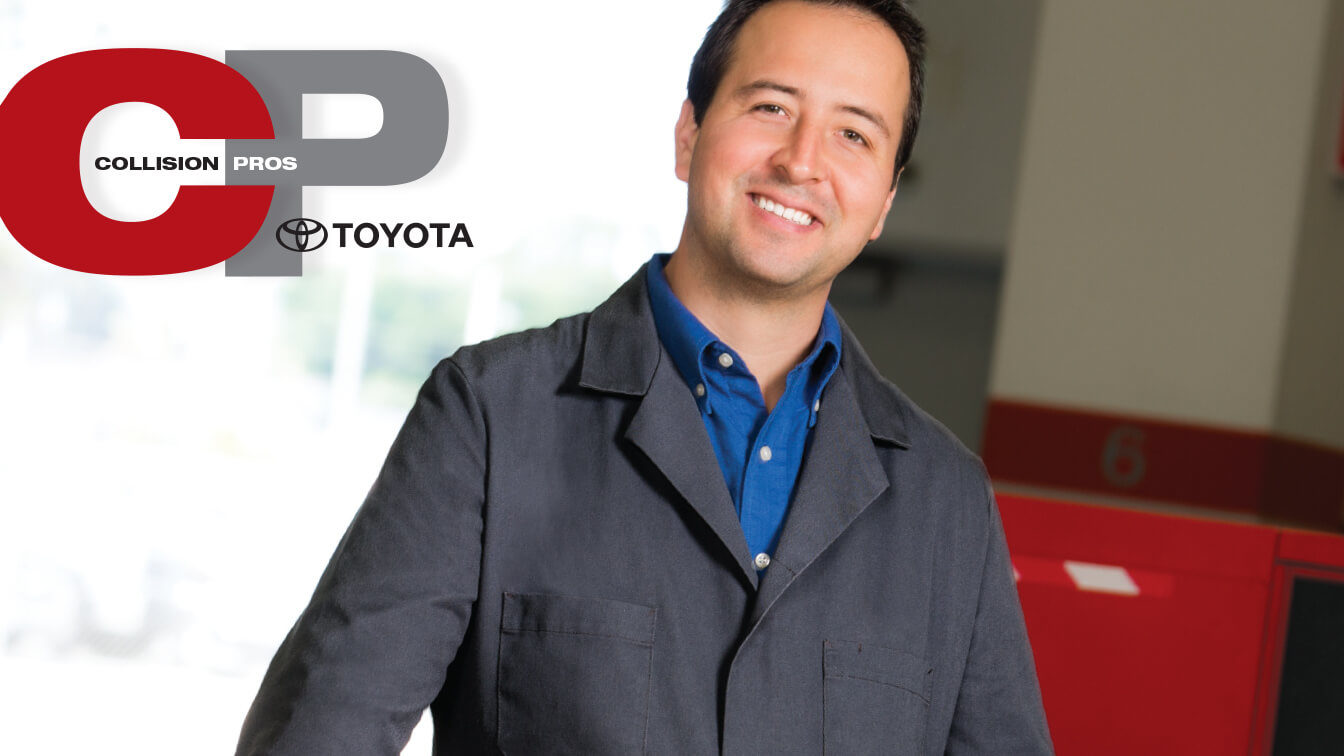 Collision Pros Magazine
2015 | ISSUE 1
How to Fight Rust
During collision repair, incorporating corrosion protection measures like using weld-through primer, epoxy primer, seam sealer and cavity wax is an important part of helping to protect the vehicle against the elements.
Toyota's Innovative New Approach to Estimating
Toyota Recommended Repair Procedure (TRRP) increases the accuracy of estimates by giving you all the information you need to complete the repair before you even start. This can result in fewer supplemental orders and decreased cycle time.
Toyota Trainers - A Wealth of Experience
Meet trainers Eric Mendoza and Dan Hodges. Both trainers bring diverse career experiences and skill sets to the classroom.
Safety / Fit / Function
Using Genuine Toyota and Lexus parts helps ensure you're using the highest quality parts, constructed for safety, fit and function.
Training Focus: Independent Collision Repair Shops
Independent collision center owners, managers, technicians and estimators can all benefit from Toyota's Collision Repair & Refinish Training. Training is an investment that can pay off over and over again.