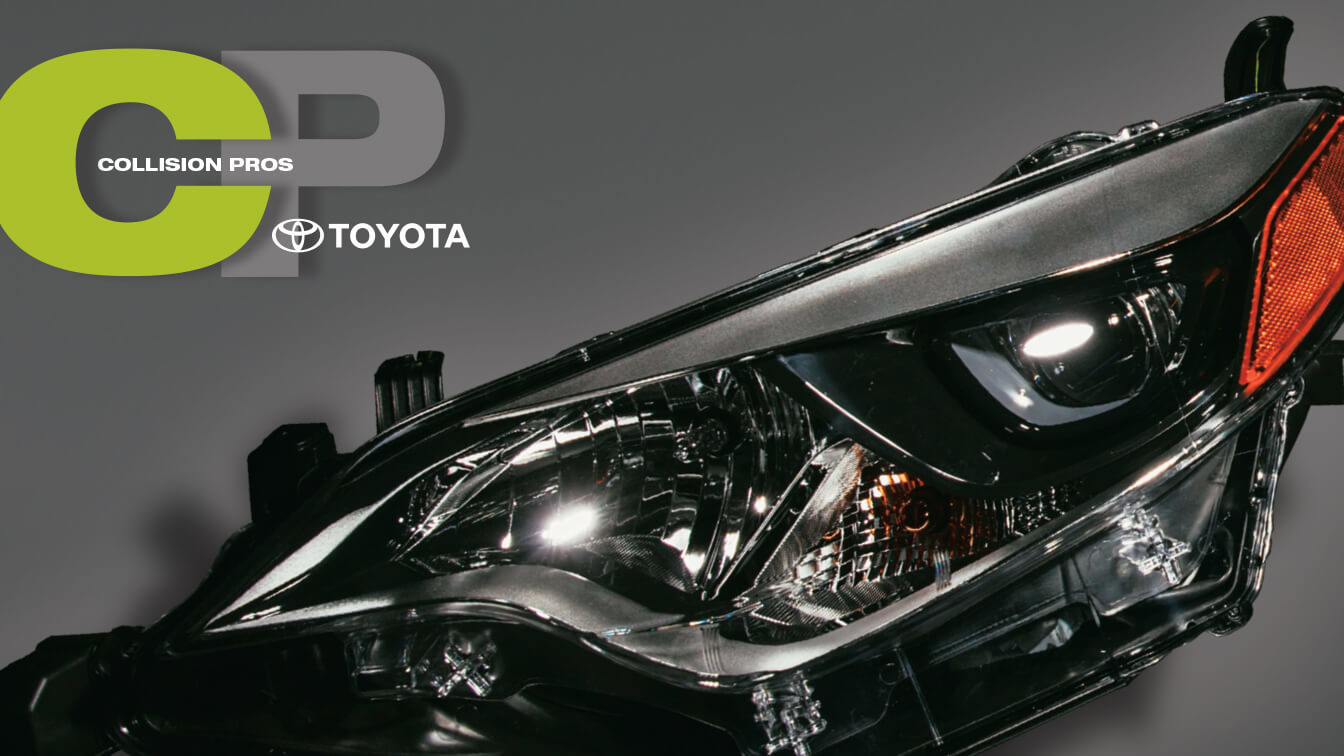 Collision Pros Magazine
2016 | ISSUE 3
Making Better Repair Decisions
Repairing vehicles requires a number of crucial decisions. Here we cover four things that can quickly improve your repair decisions.
OEM or Aftermarket
After a collision, a variety of parts need to be replaced. Aftermarket parts are often cheaper, but are you really restoring a vehicle to "factory specifications"? Here we review some fo the facts about Toyota Genuine Parts compared to aftermarket parts.
Tested for QUALITY. Warranted for SATISFACTION
Toyota Genuine Parts are tested to meet the same high standards as new vehicle parts, and are actually warrantied parts themselves. From design to production, procedures are in place to ensure part accuracy.
Visit Toyota at SEMA Nevada
At SEMA, Toyota will launch a new competitive radiator and condenser progam featuring competitive pricing and numerous applications.
Salvage Parts - Aren't Worth the Risk
The use of used salvage and/or imitation counterfeit parts is not covered by the transferable limited warranty on such parts and all adjoining parts and systems which are caused to fail or rust by those parts are also excluded from warranty coverage.