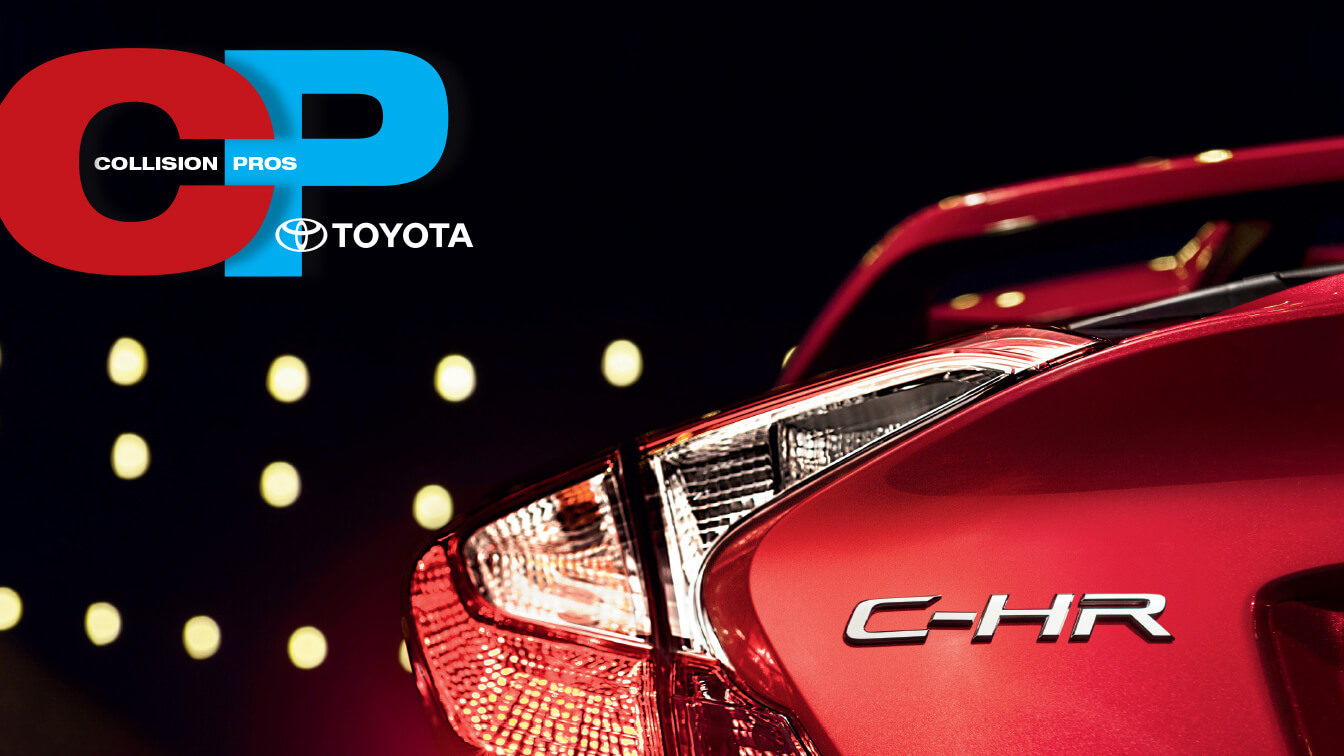 Collision Pros Magazine
2017 | ISSUE 2
Big On Innovation
Toyota's first sub-compact crossover SUV, the Coupe High-Rider (C-HR) is a leap forward in design, manufacturing and engineering.
NACE/Automechanika 2017
The combined NACE/Automechanika took place July 26-29, 2017, in Chicago.
The All-New 2018 Lexus LC 500 and LC500h
The all-new Lexus luxury coupe is here and makes the strongest statement yet about the brand's future.
How To: Build Sheet Data
Use Toyota's Technical Information System (TIS) as your resource to quickly find build sheet data for every Toyota and Lexus model.
New Genuine Toyota Radiator and Condenser Product Line
Install an OE part at competitive pricing with Toyota's new Genuine Toyota Radiator and Condenser product line. Engineered with the quality you expect, and priced to please customers and insurance adjusters.