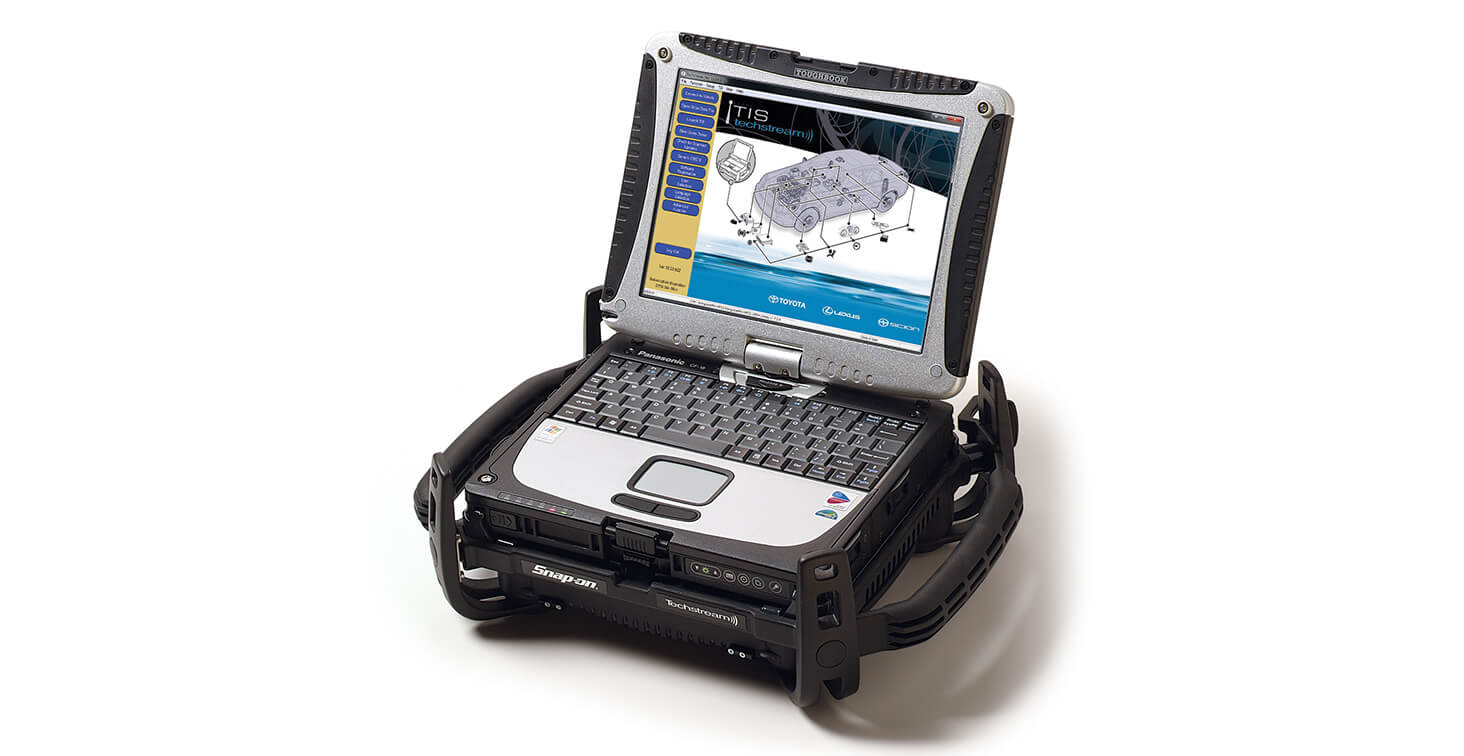 Collision Pros Magazine
2018 | ISSUE 2
Why Genuine Toyota OEM Scan Tool Software Makes Sense
IT'S THE ONLY SCAN TOOL SOFTWARE APPROVED BY TOYOTA
Techstream software is the official OEM diagnostic software used daily by Toyota/Lexus dealer technicians to diagnose and service Toyota/Lexus vehicles, so why not use what the dealers use?
FEATURES AND BENEFITS
Techstream software offers diagnostic support for most 1996 and newer Toyota/Lexus/Scion vehicles with DLC3/OBDII diagnostics
Supports ECU reprogramming for most Toyota/Lexus/Scion ECUs on 2002 and newer vehicles
Offers a vehicle Health Check function that provides DTC, FFD, Calibration, Service Bulletin and Campaign data for each vehicle with one click
Provides access to factory level (C-Best) vehicle customization settings
Allows most computers, ranging from netbook to a fully featured PC, to use factory diagnostic software
Techstream software provides some advantage over the aftermarket by integrating functionality between the diagnostic software and TIS, Toyota's Technical Information System. For example, being able to pass vehicle information directly from the diagnostic software to the TIS site for quicker service information searching. Techstream software can be downloaded and installed on any laptop/PC that meets minimum PC requirements and when combined with a Techstream Lite kit (MongoosePro MFC 2 cable) provides a low-cost OEM level scantool alternative.
For more information about Techstream software please visit https://toyotaade.snapon.com or call 1-800-368-6787.