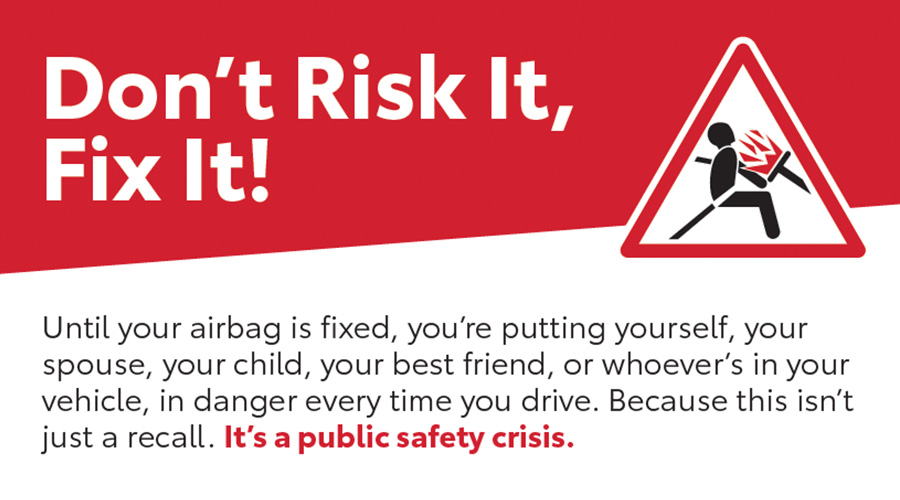 The Takata Airbag Recall Handout
Don't Risk It, Fix It!
The Takata recall is the largest recall in U.S. automotive history, involving roughly 37 million vehicles from 19 automakers equipped with 50 million Takata airbags—and that number will increase as more vehicles are recalled in the next two years. Affected vehicles have potentially dangerous airbag inflators that could rupture when the airbag deploys, spraying sharp metal fragments inside the cabin.
It's possible that some of your customers are driving a recalled vehicle. If your customer owns a Toyota, Scion or Lexus manufactured between 2003 and 2013, the vehicle may be subject to a safety recall for the Takata front passenger airbag inflator or Takata driver's airbag inflator.
Toyota is committed to customer safety, so we've produced the "Don't Risk It, Fix It" handout to share with customers. The handout includes a description of the Takata airbag recall, steps to take if a customer's vehicle is affected, instructions on how to download and use the Airbag Recall app, and what steps to take immediately to obtain a FREE repair.