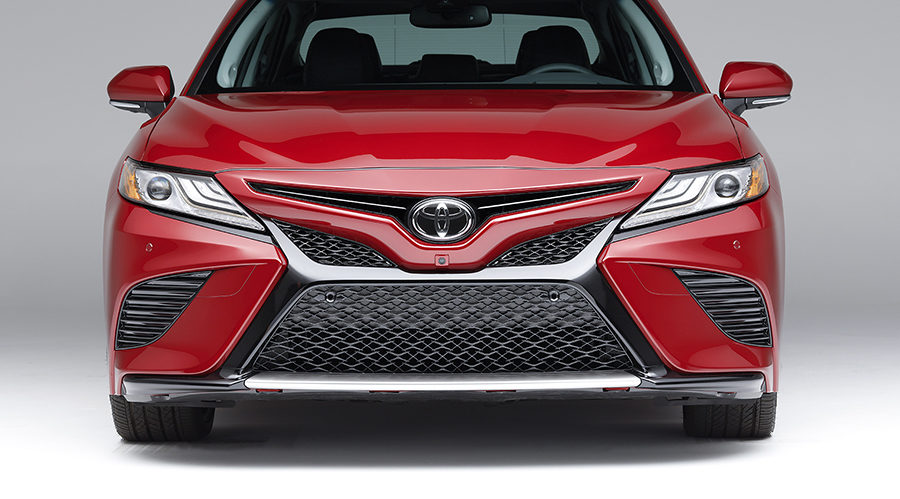 Fit, Finish & Quality Matter
Toyota Genuine bumper covers are constructed to the same specifications as the original part, which ensures a precise fit and finish for cosmetics as well as thickness. Many Toyota and Lexus vehicles are equipped with Blind Spot Monitoring systems that use radar behind the bumper covers. In order for them to function properly, the radar wave must be able to pass through the bumper covers.
Toyota Genuine grilles are also constructed to the same standards as the original part. For vehicles with Dynamic Radar Cruise Control, the emblem is designed to be transparent so the sensor can function properly. The sensor is extremely sensitive and if it is misaligned because of an imprecise part, its functionality can be compromised.